BRUTOMIZER 1.1
Search through ALL possible input values to obtain solution(s) that are GUARANTEED to be optimal.
Ideal for solving real engineering optimization problems, where inputs take values from discrete space, and are not continual.
---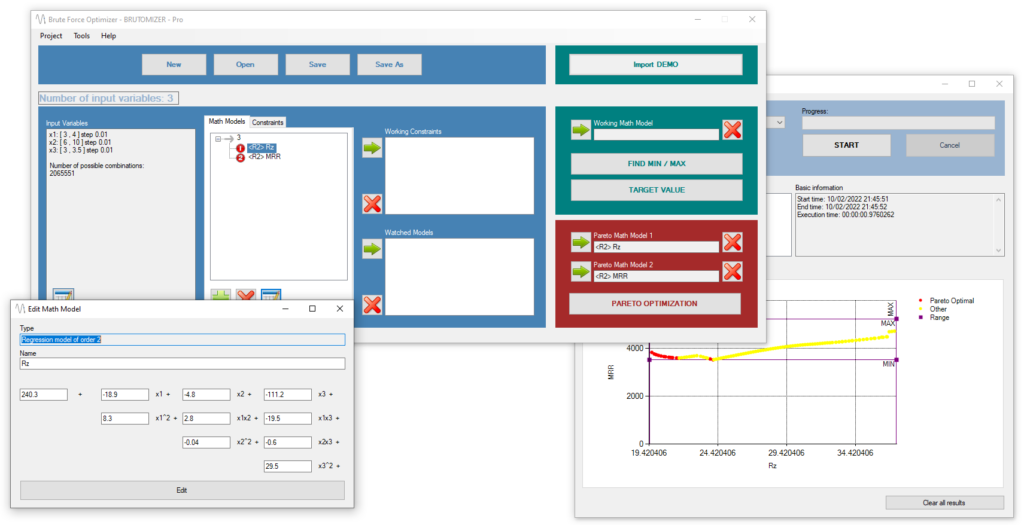 BRUTOMIZER 2.0
BRUTOMIZER 1.1 on steroids!
Improved performance and UI/UX.
2D Pareto optimization.
---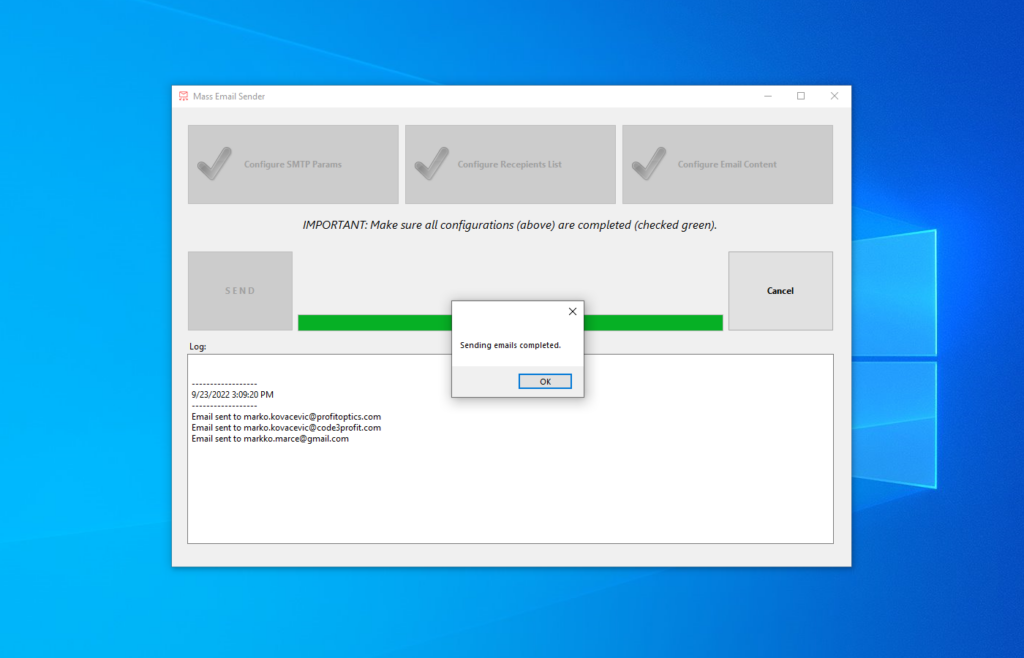 Mass Email Sender
Easily send hundreds of personalized emails.
Each recipient will get an email from your email address, as it was hand-written just for him (no other recipients in either cc or bcc of the email).
---