BRUTOMIZER 1.1 on steroids!
BRUTOMIZER 2.0 has two options available:
Basic – all the features of BRUTOMIZER 1.1, but with improved performance and UI/UX.
Pro – includes 2D Pareto optimization.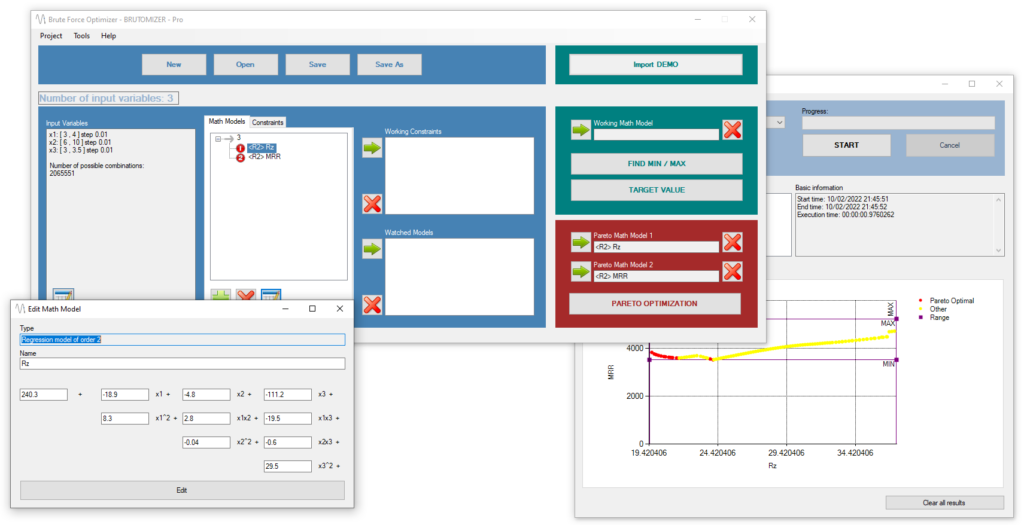 BRUTOMIZER Ver 2.0
Pro version available for FREE until the end of 2023
Please provide your Name and Email so we can send you BRUTOMIZER download link:
* By providing your details you will receive notification of all future releases and updates of this software.
Supported OSs: MS Windows XP / Vista / 7 / 8 / 10 / 11
Prerequisite: Microsoft .NET Framework 4.5